2nd IFAC Workshop on
Control Methods for
Water Resource Systems
Milano, 22-23 September 2022
Organized by Politecnico di Milano
This workshop aims to provide an environment where researchers, practitioners, and representatives of industry applying control methods to water resources management can meet, exchange ideas, and present innovative solutions.
Contributions are sought that:
study present and future methods for modelling and identification of water resources systems;
 examine planning and control methods that allow for multi-purpose use, for instance, the management of lakes and reservoirs;
 modelling and control of water distribution networks;
 present case studies of the application of innovative modelling and control methods to water resource systems.
The final program of the workshop is reported below.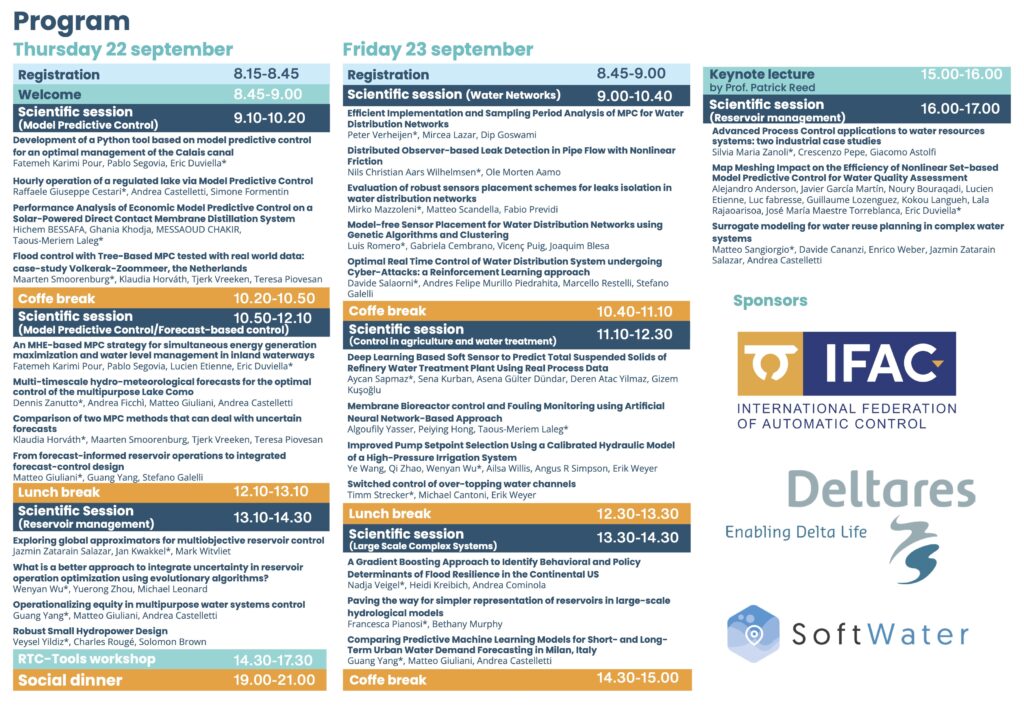 Patrick Reed
Cornell University (USA)
CMWRS is pleased to host a 3-hour technical workshop with a hands-on presentation of RTC-Tools, an open-source toolbox for control and optimization of environmental systems. RTC-Tools is based on convex optimization and it is used by the clients of Deltares in real systems. In this workshop we introduce you to the software, explain how it works, show how to install it, and work out some simple examples. There is also room for questions and hands-on help for solving problems.